Rockin' DA Corgis »
Health Information
The dogs in our program have been tested based on their ages for DM, VWD1, EIC, hips, elbows, patella's, cardiac and eyes to reduce the risks as much as possible in our bloodlines. We take the health of our dogs seriously and maintain their quality of life by feeding them quality food, yearly dental care, current on vaccines and are all on monthly heartworm and flea prevention. Our breeding program does not only focus on the puppy's well-being, but we are also completely invested in the care of all our dogs. Corgis are a dwarf breed and therefore we can't guarantee that problems could not occur with the development of their backs, spine, hips or legs over the years. We have no control over how each puppy is raised and what they are allowed to physically do that can put strain and stress on their overall structure. Weight control is a huge issue with corgis, and they should be kept lean to avoid that structural strain as much as possible. It is our hope and goal to create puppies that will have the very best possibility of a long, healthy life. We are a 100% DM clear breeding program!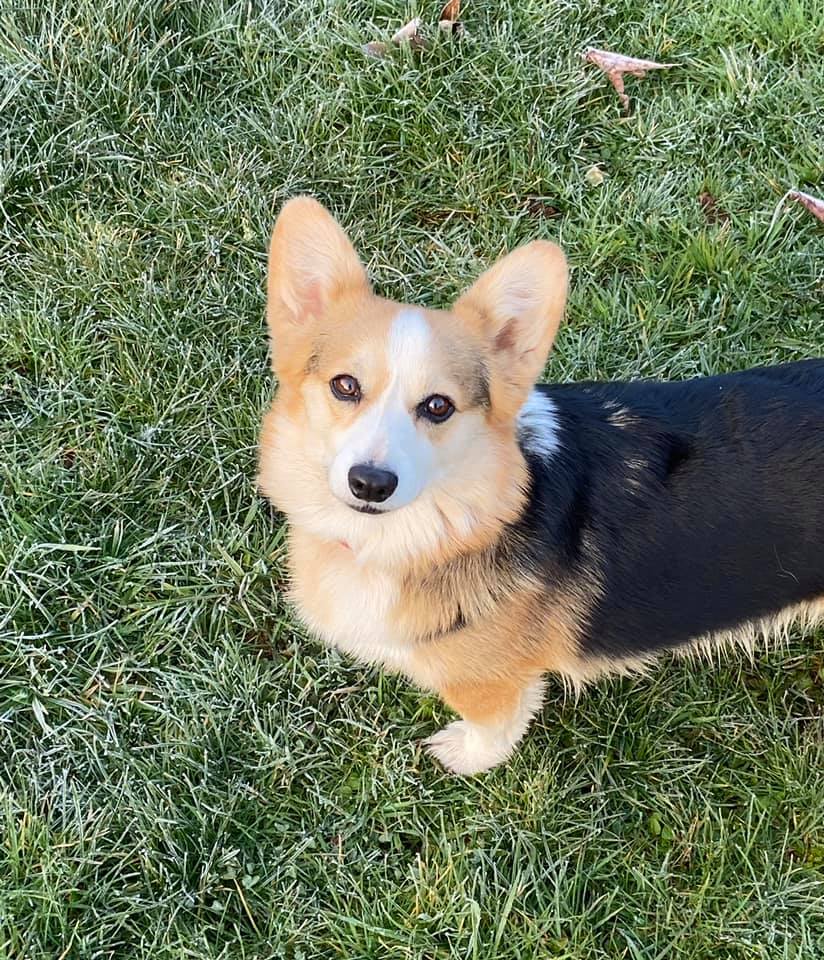 Hips
Hip Dysplasia (Definitive & Preliminary)
Hip dysplasia causes hip pain, and the hip joint eventually loses function. Though it is more common in larger breeds, it is not exempt from smaller breeds like corgis. At Rockin' DA Corgis, we make sure to get all our dogs hip tested, reducing the chances of this condition occurring in our puppies!
Elbows
Elbow Dysplasia (Definitive)
Commonly found in larger breeds, elbow dysplasia affects the elbow joint and front legs and causes arthritis. With elbow testing done for our dogs, we significantly reduce the chances of this condition developing in our litters.
Knees
Patellar Luxation (OFA)
Patellar luxation is what happens when a dog's knee cap is displaced or dislocated. This condition often leads to mild to severe joint pain and can be prevented with testing.
Eyes
Eye Certification (OFA CAER)
Many hereditary eye illnesses could affect your dog, including retinal dysplasia, lens luxation, and glaucoma. They could lead to impaired vision or blindness. We make sure all our parent dogs have been tested to prevent these illnesses from occurring in our litter.
Heart
Cardiac Evaluation (OFA)
Our parent dogs get cardiac evaluations done to help reduce the risks of congenital heart disease, which can lead to difficulty in exercising or severe heart failure.
Genetics
Von Willebrand Disease (VWD), Exercise Induced Collapse (EIC), Degenerative Myelopathy (DM; SOD1A)
Most dogs suffer from genetic diseases, ranging from Von Willebrand's Disease, a blood disorder, to progressive retinal atrophy, an eye disorder. We make sure to get our dogs tested to significantly reduce the chances of them passing it on.
In the first eight weeks, our puppies are examined by a veterinarian, dewormed, and had fecal exams done multiple times. Before they move in with their new families, we ensure they're up to date on their vaccinations. We also offer a one-year health guarantee that covers potential genetic disorders and defects.